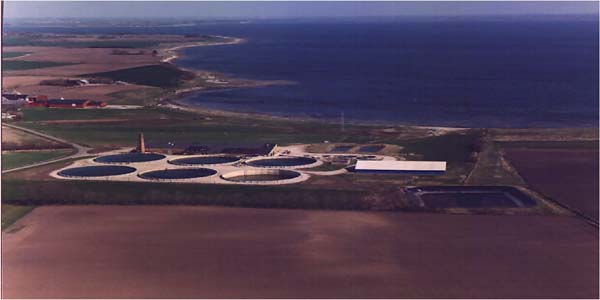 The hatchery which from 2017 will be providing the juveniles of Seriola for Sashimi Royal A/S, is Maximus A/S.
Maximus is located in the north eastern part of Denmark only 40 km from the production facilities of Sashimi Royal which will be build in Hanstholm.
The facility is located on 6 hectares of shore based land, with own intake of seawater, as well as a fresh water borehole for 200.000 m3 of freshwater per year.
The facility includes more than 3000 m2 indoor production facilities, plus more than 35.000 m3 outdoor production tanks.
Maximus has for more than 25 years been recognized for producing the very best quality of marine fish fry available.
Maximus is applying copepod technology for the fry production, and has the technology elements to produce juveniles of Turbot, Sole,Tuna, Seriola(Hamachi), and Salmon.
The technology applied was initially developed by Bent Urup, who was one of the founders of Maximus.
This technology and design concept has later also been applied in other hatcheries, but only at the Futuna hatchery in Spain has the copepod technology been installed as well so far.
The 6 large tanks for copepod production at Maximus.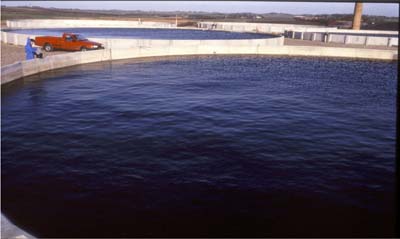 The 6 large Copepod tanks at Futuna Blue.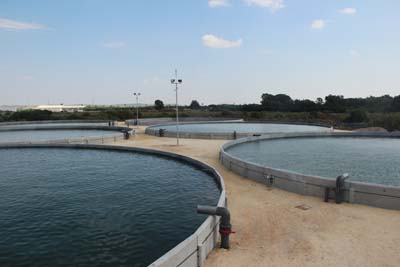 Between the two hatcheries the technology has proven to be very successful for production of a number of marine species, including Blue fin tuna, which generally is considered to be one of the very most difficult species to produce, and likely impossible to produce without use of Copepods.
The fish species so far produced with technology originally developed at maximus includes fry of:
Bluefin tuna
Seriola.
Dover Sole
Solea Senegalensis
Turbot
Seabass
What makes the Maximus unique for production of marine fry, is the copepod technology. The copepods are the natural prey for most marine fish larvae, including tuna, turbot and Kingfish.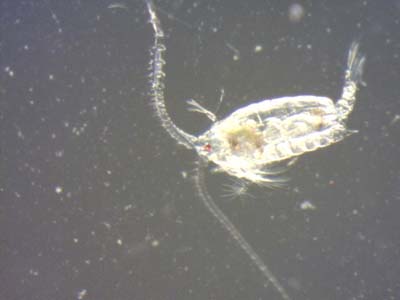 Pictures of Copepod, Atremia and a rotifer, all used as live prey zooplankton organisms for production of marine fish fry, but only the copepods have the fatty acid and the amino acid composition to satisfy the requirements of marine fish larvae.
Copepod: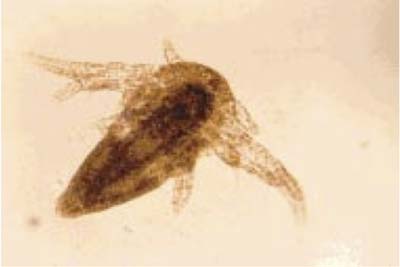 Artemia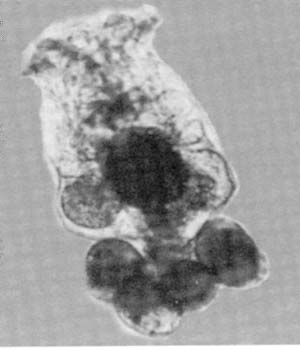 Rotifer
C-turbot-6
Turbot fry post metamorphosis, at time of change to from live prey into formulated feed.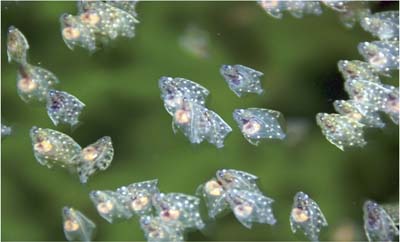 E-maximus-2 (FFtanks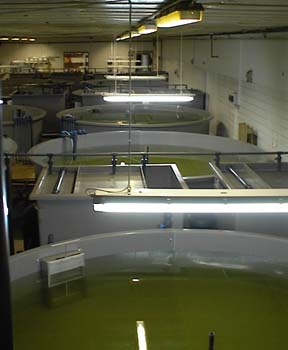 Picture of first feeding tanks where the newly hatched larvae are fed with live zooplankton prey.
Maximus is now under renovation/modification, after being in continuous operation from 1990 until spring 2013, dominantly with production of turbot juveniles for the Spanish market.
When the renovation and upgrade has been completed, Maximus will have a production capacity for production of 1,2 million salmon smolt and 600000 Kingfish juveniles annually.
Later potentially also tuna will be produced. It is then the plan to produce Yellowfin tuna, as this specie of tuna, does not require as big tanks for grow out, and it will liekly to possible to farm the yellow fin tuna at higher densities, and then they have the advantage that a single broodstock will be able to supply eggs all year around.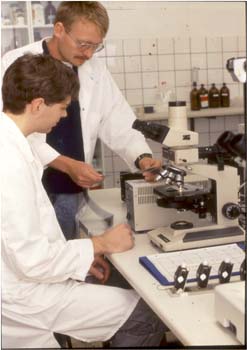 E-maximus-10 lab
Picture from the lab of Maximus, taken during the early days in 1991. On the Picture, Laboratory manager Jan Nielsen, and Technical director, Bent Urup.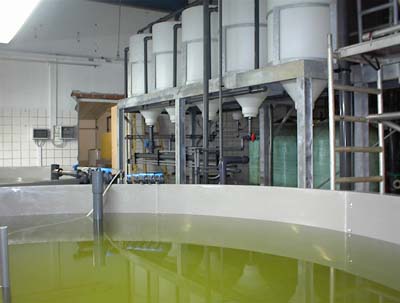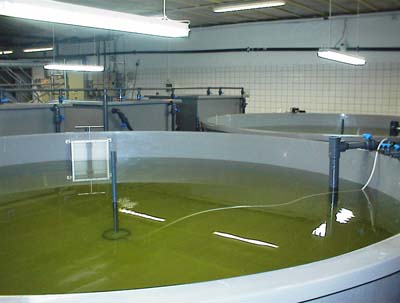 First feeding tank, with copepod distribution system behind.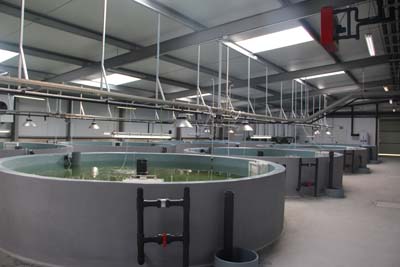 First feeding tanks Maximus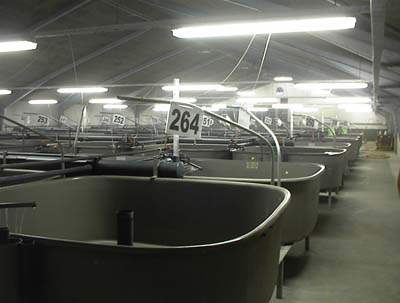 First feeding tanks, Futuna, Installed 2011 (UNI-Aqua)
Weaning tanks Maximus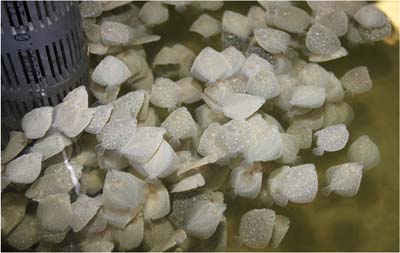 Old RAS water treatment system at maximus, with the technology applied in many Seawater RAS systems build over the last 20 years. applied)
Turbot juveniles at Maximus, almost ready for shipment to grow out.
The maximus installations includes :
1) egg incubation facilities for multiple groups of eggs to be managed at different temperatures.
2) A setup of 12, 16 m3 first feeding tanks, equivalent to what has later been adopted also on several other hatcheries for production of tuna and seriola.
3) Live feed production facilities for production of Rotifers and Artemia as supplement to copepods.
4) Intensive algae culture room for production of clean intensive cultures of microalgae.
4) 6 big copepod culture tanks of approx 2600 m3 each, for the culture of copepods including a copepod grading system.
5) 6 medium size big tanks of each approx 400 m3 for culture of algae or alternative use for wastewater management.
6) A laboratory, which was one the most sophistiticated in the industry, still basically well equipped.
7) 8 separate broodstock units with individual RAS units and temperature control.
In addition there are two large installations, with water treatment systems and more than 100 fish tanks previously used for nursing the turbot juveniles from when the fry were ready to be converted to feeding on dry pellets, and up to delivery.
These installations will be modified into a smolt production system, as the kingfish will be nursed in the first feeding system.
The First feeding system, which will then be used for the production of kingfish, will then be modified, so that each of the 12 first feeding tanks, can be connected to two different water treatment systems. One for initial feeding on live pray, and one for when they are converted onto dry pellets.
The smolt unit will after reconstruction, include 4 separate sections with individual water treatment plants. And the existing hatchery will be modified for incubation of salmon eggs.