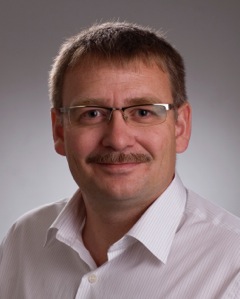 Owner, Aqua-Partners ApS
Aqua-Partners ApS
Science Park
Vesterballevej 5,
7000 Fredericia, Denmark
Tel: +45 26306000
---
Resume CV, Dr. Bent Urup
Dr. Bent Urup, (1961), PhD.
Maximus, Bluefin Tuna production, Aqua-Partners, UNi-Aqua (AKVAgroup Denmark), Danish Salmon, and now Kruger Kaldnes (Veolia), are all words associated with the Name of Dr. Urup.
Urup has more than 20 years of involvement in the front edge development and implementation of advanced technology for marine fish-fry production, and of RAS technology for land based aquaculture in general. He has been a key pioneer in the commercialization process of several new species in Aquaculture, and applying new technology for developing aquaculture at geographical sites less suitable for traditional aquaculture.
He was the first to introduce Copepods at an industrial scale for Aquaculture(1991), (Maximus A/S) (Sashimiroyal) and the first to develop RAS technology specifically for use with Seawater (1996). (A technology which was driving the development of Aqua partners ApS and later UNI-Aqua A/S, which he later sold to the Norwegian AKVAgroup.
Urup introduced the multi batch smolt production technology, now generally applied, where up to 6 batches of salmon smolt can be produced per year in a RAS salmon smolt facility. The technology/production concept was firts introduced into the Chilian salmon Industry ( Sealand Smolt), now also implemented in Norway.
He has been behind the design or delivery of more than 50 RAS plants, for Tuna, Salmon, Seriola, Sole, turbot, halibut and cod.
He has been a key player, in the on-going development of a commercial viable technology for the breeding of Bluefin Tuna. He was the technical mind-set behind the Clean Seas tuna project in Australia, which in 2009 succeeded in closing the life cycle of Blue fin tuna. A project, which Time Magazine, (Nov. 2009) evaluated to be the 2nd best invention of 2009. Of the 50 inventions nominated, the Tuna project came out only second to NASA's Ares rocket, and above inventions like the new controller free gaming system from Microsoft (no.5), and the new HIV vaccine (no.8). This project was the first to make Blue Fin tuna spawn in a captivity in a closed environment.
In 2012, the first Bluefin tuna fry with full normal behaviour was then produced in the Futuna facility in Spain, also designed by Dr. Bent Urup.
One of Urups later involvements (investor and concept design) after the sale of AKVAgroup Denmark, is the Danish Salmon project, now in production with an expected capacity of 1600 ton annual production of Atlantic salmon from eggs to harvest in a fully closed production unit, with a steady flow of fish through the production unit, with all year harvests.
Latest Bent Urup has been the inventor behind the new RAS-2020 patented filed RAS concept, which is further reducing risk and cost in RAS technology, and simplifies operation. The first real industrial concept for landbased growout RAS-farming of fish, which improves logistiocs as well as fish welfare.
The RAS-2020 concept has already now been allied, not just in prototype facility build in Switzerland, but also in the new Sashimi Royal project in Denmark completed now in 2017 for 1200 ton production of Kingfish, but eventually to be expanded to 4800 ton/year combined production of Salmon and Seriola. Bent Urup himslev was the initial Key investor behind this project.
The RAS 2020 technology makes it possible to produce salmon and a few other species, cost effective close to markets, under climate conditions, where salmon could otherwise not be produced, and at production costs equivalent to the production costs of salmon in pens in Norway, but without similar environmental issues and pathogen problems.
---
Occupations:
| | |
| --- | --- |
| 1996-: | Owner and director of Aqua-Partners Aps |
| 2015-2017: | CEO/CTO Sashimi Royal & Maximus A/S |
| 2014-2015: | CEO - Danish salmon |
| 2014: | Business development (Aquaculture), Kruger A/S |
| 2013-2014: | Global sales manager Kruger Kaldnes / (Veolia), Aqua culture projects |
| 2011-2014: | Board member and part owner, Danish Salmon A/S (www.danishsalmon.dk) |
| 2013-2017: | Board member and owner, Maximus A/S (www.SashimiRoyal.com) |
| 2012-2013: | Freelance aquaculture technology developer, and shareholder in several companies involved in aquaculture, including Futuna Blue, Danish Salmon A/S, Aqua United ApS and Aqua Partners ApS/Big Blue ApS. |
| 2011-2012: | Technical Director, Futuna Blue |
| 2008-2011: | Technical director, AKVAgroup Denmark. |
| 2006-2007: | Chairman of Aqua Circle, during the first 20 months of start up of the organization. |
| 2003-2008: | Director (Chairman, CTO and Sales, UNI-Aqua (Now AKVAgroup Denmark) (Supplier, Recirculation technology, mostly for marine species.) Driving the sales and the technology development from Start-up, to a situation of UNI-Aqua being the biggest supplier of RAS technology in 2008, with a sale of project generated by DR. Urup, for projects in Chile, China, Australia, Saudi,Norway, Spain and Canada. |
| 2000-2002: | Sector Manager, Cimbria Aquatec A/S, (Contracted through Aqua-Partners ApS) (Supplier of RAS technology.) |
| 1996-2003: | Director, Aqua-Partners ApS (Danish Consulting Company working globally, in projects with marine fish fry production and recirculation technology for marine species) Mostly doing projects in Chile, Canada and Scotland.tion of Cod and Halibut. |
| 1999-2000: | Associated professor, Memorial University, Canada. Dealing with reproduction of Cod and Halibut. |
| 1994-1995: | Teaching & Independent R&D, within RAS technology |
| 1990-1993: | R/D & Production manager Maximus A/S (Largest producer of Turbot and Sole juveniles in Europe for 1991-1993. Awarded the Sprint Award, Brussels 1991.) The concept, the design and production technology for this facility was developed by Bent Urup. The first facility in the world to apply copepod production in Aquaculture at industrial scale. See article, June 1992 in Fish farming International. |
---
Education:
1992 PhD. Industrial Scientist, Copepod technology applied for marine fish-fry production, ATV/University of Aarhus, Denmark.
1989 MSC (Cand. Scient.), 1989, Marine Biologist , University of Aarhus, Denmark
1983 Studies of disciplines within the engineering of marine vessels.
1981 Gymnasium, VGT, line of Mathematics and Biology.
Participating in a large numbers of courses and conferences within the following disciplines: Project management, leadership, statistical tools, fish diseases, aquaculture and fish management in general. On several occasions as lecturer or speaker.